Fire protection is a critical step in a construction or maintenance project, so it's important to choose the right contractor. All industrial fireproofing materials must meet the industry's most stringent test, and the long-term performance of these materials depends on proper installation in strict accordance with the manufacturer's written specifications.
PK Industrial specializes in fireproofing and industrial coatings. We are known for pioneering the application of epoxy intumescent fireproofing onshore in North America and are among the top 3 applicators in the United States.
Passive Fire Protection (PFP)
These systems are engineered to deflect and slow the spread of heat through the use of fire resistant coating systems. Fireproofing systems are required for the safety and protection of assets. Steel critically fails at 1000 degrees Fahrenheit. At this temperature, steel is reduced to 60% of its original strength and can lose structural integrity. PFP systems increase the time it takes to reach this critical temperature by protecting the steel and assets from direct contact with the fire, allowing personnel time to escape.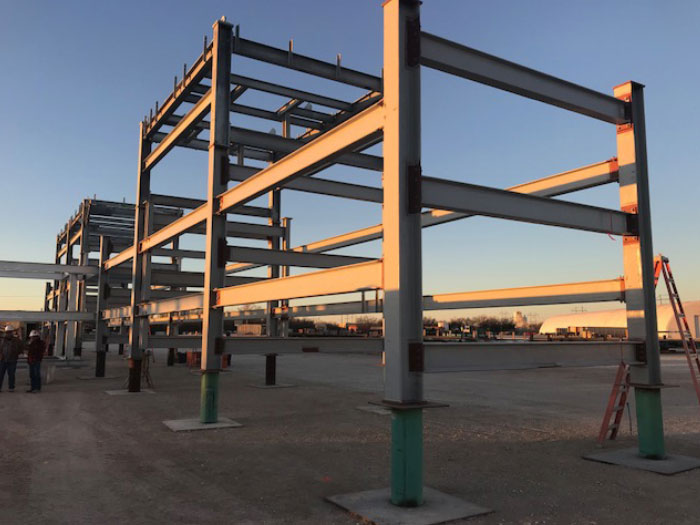 Passive fireproofing (PFP) installation is lifesaving in the Petroleum, Petrochemical and Commercial industries. Epoxy based intumescent passive fireproofing is a NASA developed technology designed to reduce the spread capability of fire that combines the fire protection of cast-in-place concrete of light-weight cementitious fireproofing with the flexibility, increased ease of application, and corrosion resistance of a protective coating.
A two component, petrochemical grade, epoxy based intumescent fireproofing coating that is spray applied directly to primed steel surfaces is used to provide 1-4 hour protection in hydrocarbon pool, jet-fire and cellulosic fire ratings/scenarios for structural steel, beams and columns, vessel skirts, bulkheads, underdecks and electrical raceways.
Epoxy based intumescent cures to a tough, durable, protective finish that withstands handling, transportation and job-site fabrication.
When exposed to fire, epoxy intumescent forms an expanding, heat blocking char layer which protects structural steel beam, columns and vessel skirts from collapse for a specified amount of time.
​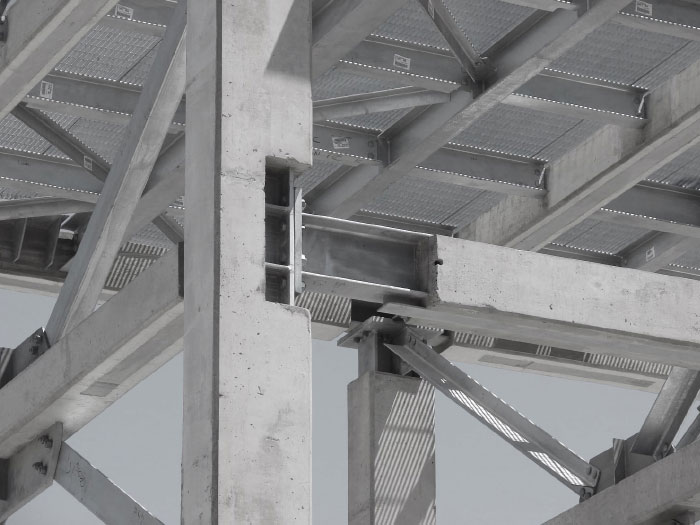 Cementitious materials provide a durable, efficient fireproofing solution that can be installed with minimal surface preparation requirements. They are generally installed with mechanical attachment to the steel using metal lath and fasteners.